The DATA Count U-162 SF&R (Storage Flap & Reject) can be perfectly integrated with the Autobag PS 125 bagging machine. Products are fed in bulk and counted as they fall. Once the pre-set quantity has been collated, the product is then funnelled to a pre-opened bag, sealed and dispensed, while another bag is presented for loading.
Autobag PS 125 Tabletop & PS 125 OneStep Tabletop with Integrated Printer Autobag 500 – Ultra Versatile, High Speed Autobag 550 – Ultra Versatile, Integrated Printer Autobag 600 Wide – Large Bag Packaging Autobag 650 Wide – Large Bag Order Fulfillment / Short Run Autobag 600 Horizontal Wide Bagging System.
Autobagger Ps 125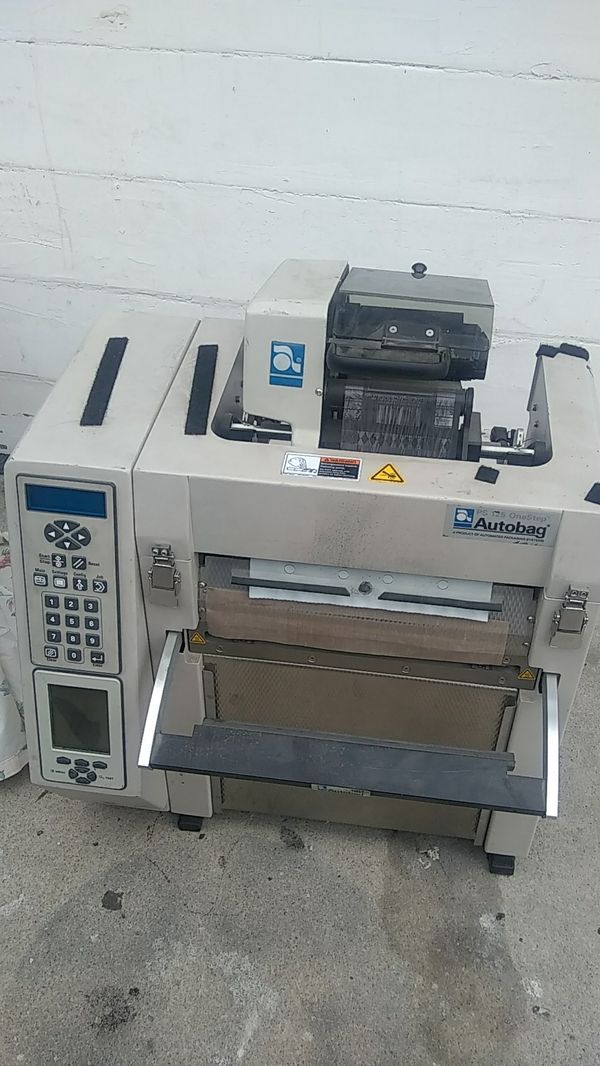 Autobag Ps 125 Manual
Introducing the Autobag® PaceSetter PS 125™ Tabletop Baggers - The Ultimate in Hand Load Packaging Systems
The Autobag® PaceSetter PS 125™ and PS 125 OneStep™
Tabletop Baggers are specifically designed to bring simplicity, versatility, quality and value to hand load packaging applications.
Operating at speeds up to 25 bags per minute (15 BPM OneStep version), the PS 125 bagging systems offer innovative engineering in a simple, tabletop design. The PS 125 features a small footprint of 22 x 19 inches, and weighs just 82 pounds. The quiet, all-electric design does not require compressed air to run, making the unit highly adaptable in any low- to mid-volume production environment.
The PS 125 is simple to operate, with a user-friendly display that enables easy access to operating parameters, job set-up, job storage, and on-board system diagnostics. The unique, locking turntable combines with the AutoThread™ feature to provide ergonomic handling and changeover of Autobag bags-on-a-roll. Bags are automatically indexed, loaded by hand, then sealed using the Push-to-Seal™ function, a standard footswitch, or via automatic cycle control.
The PaceSetter PS 125 OneStep™ includes the same conveniences of the standard PS 125 with the addition of a built-in PH 412 imprinter. Featuring next-bag-out printing technology that is ideal for short run and order fulfillment applications, the PS 125 OneStep is capable of printing high resolution graphics, text and bar codes directly on the bag, eliminating the need for a separate labeling operation. The printer features a tilt-back print head for easy maintenance, and the optional AutoLabel™ label design software simplifies label creation.
Using system-matched Autobag pre-opened bags-on-a-roll in sizes up to 10.5' wide and 17' long, the PaceSetter PS 125 and PS 125 OneStep offer a simple, and costeffective packaging solution.
Autobag Ps 125 Setup
Autobag Equipment For Sale Buy and Sell Used Autobag. Bid on Equipment is the market leader for the online sale of used, second hand and surplus machinery. Power electronics by gnanavadivel pdf free downloads.